Craft and Facilitate Moments that Matter
Discover how viewing facilitated experiences as impactful moments revolutionizes your approach to workshops and meetings—guest post by Rachel Davis.
---
Dear Reader,
What's the last moment you remember? Think about it. Do you remember how you felt? I'm going to take a guess and say you do! That feeling created a connection—an emotional response—and that stuck with you. That's why you remember it.
One of the types of moments you'll find in Chip Heath's book The Power of Moments (one of my favs!) are moments of insight.
"Moments of insight deliver realizations and transformations…Many moments are serendipitous. Lightning strikes, and there's no explaining why. You can't schedule epiphanies."
― Chip Heath, Author of The Power of Moments
While Chip says you can't schedule epiphanies, he also tells us these experiences aren't entirely out of our control — I agree!
When you craft a facilitated experience with moments in mind, you nudge emotional response and jumpstart insight. You can use moments to…
🧠 Open up your audience to wonder
Why. Wonder helps curiosity blossom. From curiosity comes better questions and, ultimately, better creative problem-solving.
Quick Start. Use a check-in activity to warm up the creative brain. One I like is 30 Circles — it sets a vibe for the session that diverse and plentiful ideas are welcome.
⚡️ Create energy throughout
Why. Workshops can turn into flat experiences very fast. Keeping the energy up before, during, and after the session helps fend off apathy about the experience.
Quick Start. Don't forget your invitations (or even your save-the-date/calendar blocks). How can you give a new spin to a plain old calendar invite? Maybe as simple as a welcome Loom.
👀 Make space for everyone to be seen/heard (all the personalities!)
Why. Sprinkling these moments and structure throughout allows everyone to participate where they feel most comfortable. The loudest voice doesn't hold all the power.
Quick Start. One (of many) ways to get started with this quickly is to use a liberating structure. 1-2-4-All helps engage everyone.
Facilitating moments like this creates connection, drives creative thought and solutions, and maybe even epiphanies!
Just this slight shift in your frame — thinking of facilitated experiences as a collection of powerful moments can transform how you approach workshops and meetings entirely.
Your friendly workshop experience designer,
Rachel 💜
P.S. Join me and Hannah on Aug 30 to learn more approaches for Facilitating a Full Experience!
​
We just announced the September book 🎉📚🎉 grab your copy of Mixed Methos now!​​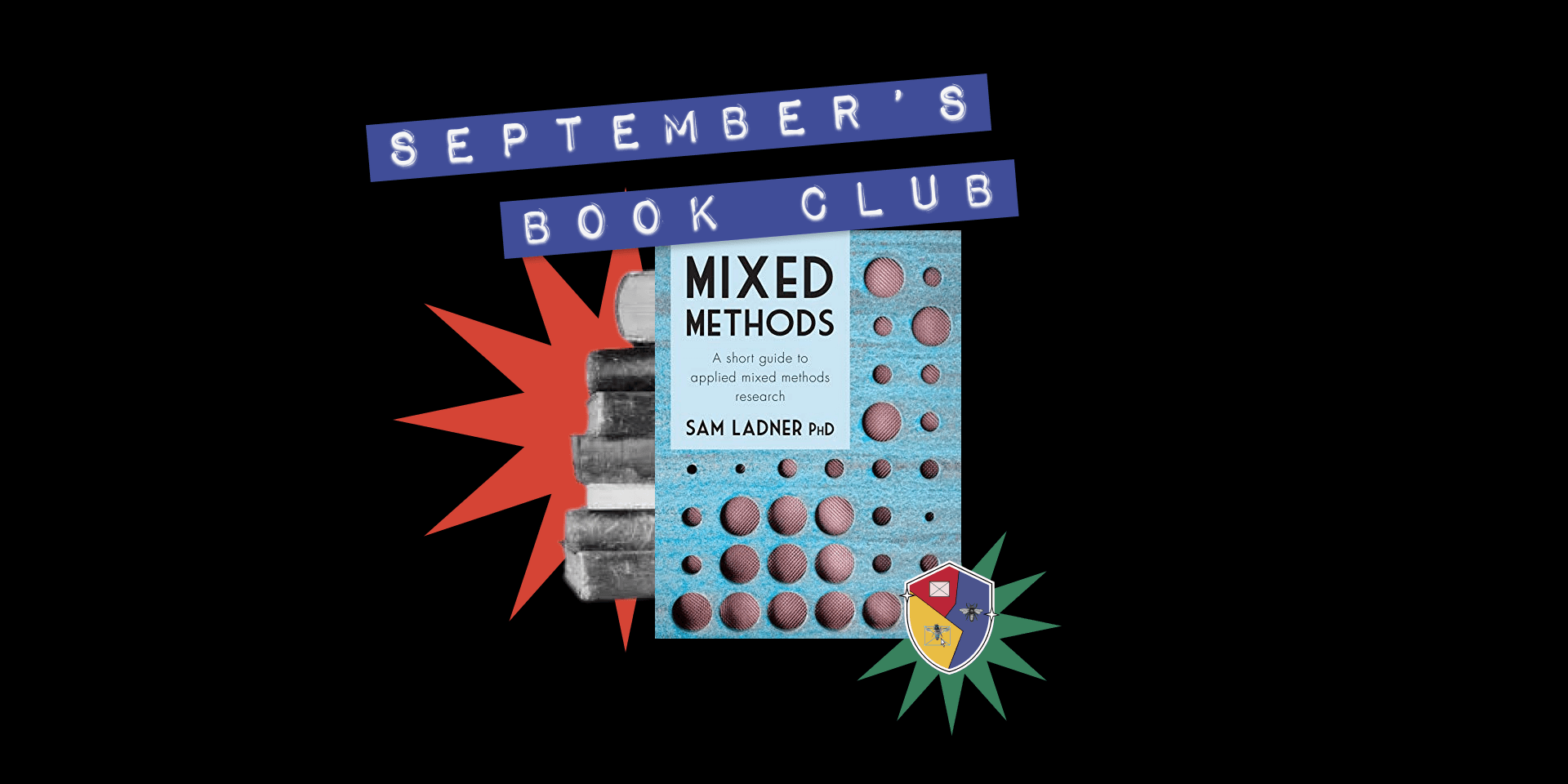 Mixed Methods: A Short Guide to Applied Mixed Methods Research by Sam Ladner provides insights into using a combination of qualitative and quantitative research techniques. This approach can enhance your understanding of user preferences, behaviors, and needs, ultimately leading to more informed and effective design decisions.
Want to join the conversation? Grab the book and join the #book-club channel in the Guild of Working Designers Slack!
​
---
Facilitating a Full Experience: LIVE
​Learn how to craft moments for momentum in your workshops.
​August 30, 2023​
​Reserve a seat​
---
Defining UX Strategy: LIVE
​Learn how to build a winning strategy that aligns design with business.
​September 4-25, 2023​
​Reserve a seat​
---
Continuous UX Research: LIVE
​Learn how to explore user needs and run weekly discovery.
​October 2-23, 2023​
​Reserve a seat​
---
Until next week!