Dear Reader,
This week's meetup talk was a wake-up call for me.
Everything about designing digital products generates waste, but this reality is hidden from us.
Catalina Mueller pulled back the curtain on digital waste in her talk.
It's a practical guide to understanding and shaping how your organization views sustainability.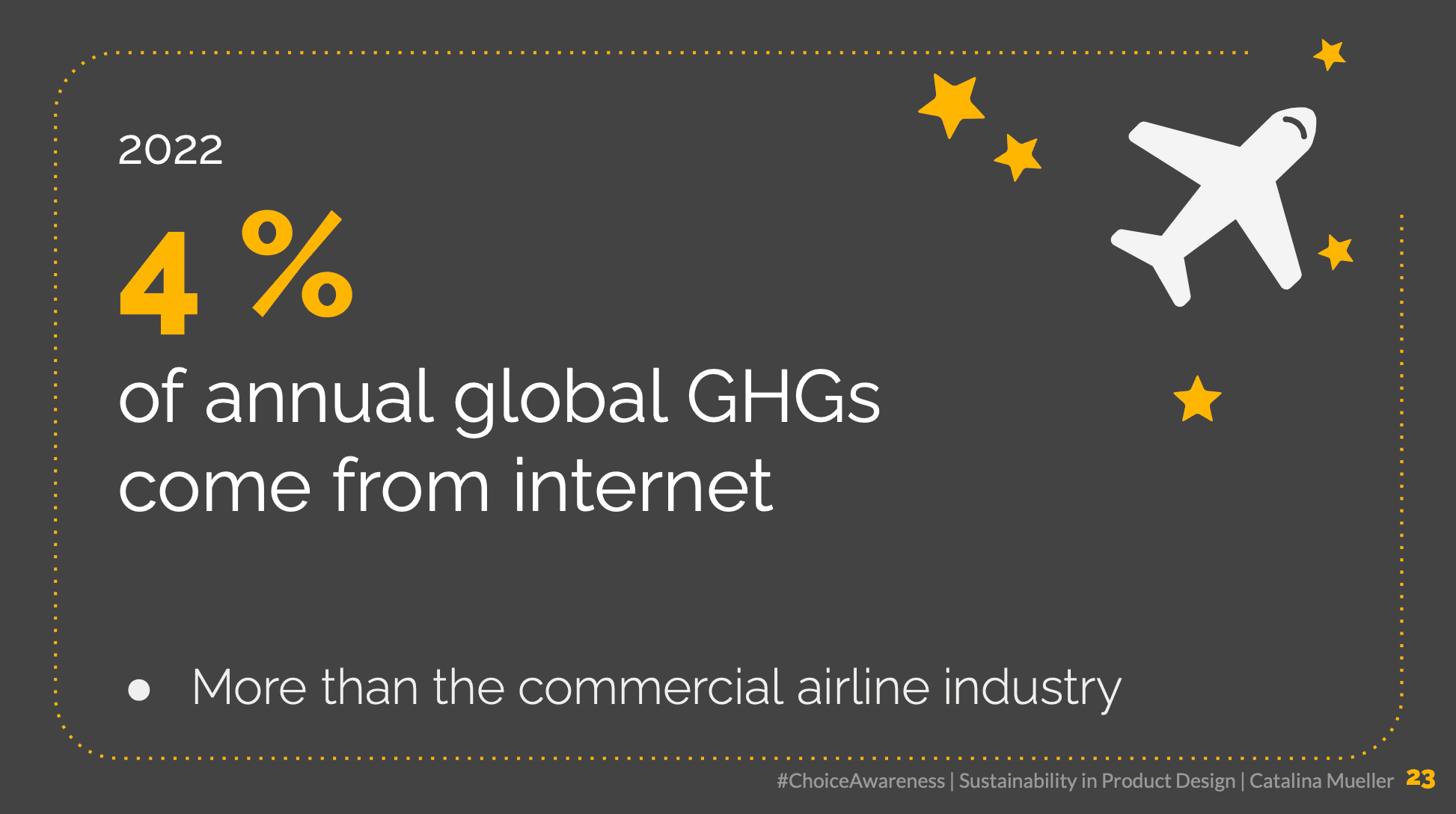 This talk covers:
Stats on sustainability

Strategies for implementing sustainability in your org

Practical tools for measuring carbon impact
BONUS: Catalina shared some amazing sustainability resources in a spreadsheet for her talk. Get it here and give her some love on social media if you use it!
​
​
​
​
Learn UX metrics LIVE in this 3-hr. workshop from the Fountain Institute on June 27th.
​
​
---
AI Ethics for Designers NEW!​
​Learn about the risks of generative AI and how they can impact the future of UX
​Wednesday, July 12, 2023
​Reserve a seat​
---
Continuous UX Research: LIVE
​Learn how to explore user needs and run weekly discovery.
​October 2-23, 2023​
​Reserve a seat​
---
​
​
​Source, shared by Linus Mimetz in the Guild​
​
​
Until next week!
Jeff Humble
​Designer & Co-Founder
​The Fountain Institute
​
P.S. Join the Guild of Working Designers for daily content and a community for expert designers!